Hyundai – Eine erfolgreiche Automarke in einem großen Mischkonzern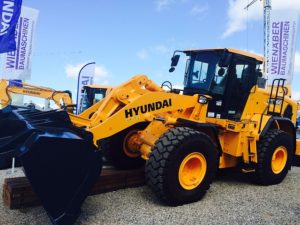 Hyundai ist ein südkoreanischer Automobilhersteller mit Firmensitz in Seoul der sich seit seiner Gründung im Jahr 1947 zu einem absoluten Global Player entwickelt hat. Der Deutschland-Start der neuen Automarke begann jedoch erst 44 Jahre später, als Hyundai erstmals auf der Internationalen Automobil-Ausstellung (IAA) in Frankfurt der deutschen Öffentlichkeit präsentiert wurde. Die verspätete Markteinführung hierzulande steht dem Erfolg der Marke aber keineswegs im Weg. Im Gegenteil: Forschung, Entwicklung, steigende Verkaufszahlen und immer besser werdende Qualität in allen Unternehmensbereichen zeugen vom exponentiellen Wachstum des Unternehmens.
Hervorragende Voraussetzungen also um als Fahrzeughersteller neue Ziele und Märkte anzusteuern. Und das nicht nur in Deutschland: Weltweit ist der Markt für Hyundai offen und gut bearbeitet. Seither ist es ein vielseitiger Unternehmenserfolg, den Hyundai zu verbuchen hat. Mittlerweile ist Hyundai sogar führender Finanzdienstleister in Südkorea und neuerdings auch in China. Selbst auf den Weltmeeren zeigt Hyundai seine Präsenz; so gilt die Firma als Nummer 1 im Schiffsbau und stellt in der weltgrößten Werft Schiffe aller Art her. Der Großkonzern Hyundai Steel mischt zudem in der Stahlindustrie mit und steht auch in diesem Bereich der Wirtschaft nun auf Platz 1.
Bis heute ist kein Ende der Erfolgsgeschichte von Hyundai in Sicht. Erst kürzlich feierte das Unternehmen sein 25-jähriges Deutschlandjubiläum. Seit jeher ist das Hyundai Logo dasselbe geblieben und nichts anderes erinnert noch an die Vergangenheit ohne Welterfolg. Der Konzern hat auf die immer größer werdende Bedeutung des Autodesigns als Kaufgrund mit umfangreichen finanziellen Investitionen reagiert. Ein Ergebnis dessen ist das Entwicklungs- und Designzentrum in Rüsselsheim in dem fast alle Modelle für den europäischen Markt gezeichnet, erdacht und entwickelt werden. Der federführende Designer ist dabei niemand geringeres als Peter Schreyer, welcher weltweit für seine renommierten Designs bekannt ist.
Hyundai als Markenunikat
Die Automarke Hyundai wird heutzutage mit Qualität und bestem Kundenservice verbunden. Zufriedene Kunden sind selbstverständlich das Ziel des Unternehmens. Und dieses Ziel kann ausschließlich mit qualitativ hochwertigen Beratungsgesprächen, leistungsstarken, robusten sowie innovativen Fahrzeugmodellen erreicht werden. Hochqualifizierte Mitarbeiter, sowohl im Büro als auch in einer Hyundai-Werkstatt, runden das Profil ab.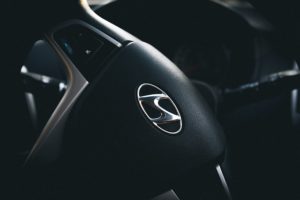 Durch die hochwertigen Materialien, welche in allen Hyundai-Modellen verbaut werden, sind häufige Besuche einer Werkstatt jedoch eher nicht nötig. Sollte es doch einmal zu einem Aufenthalt in einer Werkstatt kommen, können Sie sich sicher sein, dass Sie Ihren Wagen dort in professionelle Hände geben. Eine Hyundai-Werkstatt gibt es garantiert auch ihn Ihrer Nähe.
Hyundai steht als Konzern unter den besten fünf Marken in der weltweiten Zulassungsstatistik, was für die weltweite Beliebtheit der Automobile spricht. Der Toyota-Konzern, als großer asiatischer Konkurrent, ist vor allem für preisgünstige Autos bekannt. Hyundai jedoch greift auch immer mehr in den Markt der Mittel- und Oberklasse ein. Die Koreaner gewähren in Deutschland fünf Jahre Garantie, so haben sie das Vertrauen ihrer Kundschaft gewonnen – und dieses auch mit Recht. Egal ob in Deutschland oder in den USA, in Qualitätstests liegen die Hyundai-Modelle immer wieder weit vorne. Daraus resultieren 346000 Neuzulassungen 2009, 353000 im Jahr darauf, und 2012 schon 430000. Das zeigt den unglaublichen Erfolg des Konzerns und die Einzigartigkeit der Hyundai-Modelle im Gegensatz zu anderen Automarken.

Rekordverdächtig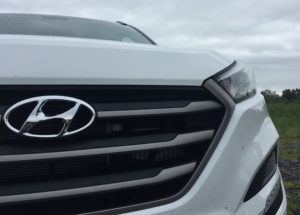 Der Koreanische Konzern stellt viele Modellserien her. Diese reichen von SUVs über Sportcoupés bis hin zu Vans und Nutzfahrzeugen. Doch die neuesten Modelle stechen besonders heraus: so setzt Hyundai neuerdings auf die Entwicklung von Brennstoffzellen als alleinigen Antrieb ihrer Fahrzeuge. Als erster Autohersteller boten die Koreaner im Jahr 2013 die neue Antriebstechnologie in einem Serienmodell, dem ix35 Fuel Cell, an. Zwei Jahre vor der Konkurrenz ist Hyundai mit einem Brennstoffzellenfahrzeug in die Serienproduktion gegangen und wurde dafür sogar im gleichen Jahr mit dem "Car of the Future"-Award ausgezeichnet.
Der ix35 Fuel Cell begeistert mit seiner Reichweite von fast 600 Kilometern mit einer Tankfüllung und produziert dabei keine Emissionen. Ausschließlich Wasser kommt aus dem Auspuff. Mit nur einem Kilogramm Wasserstoff-Treibstoff legt der ix35 105 Kilometer zurück. Ein ähnliches Modell mit einem 2.0-Liter-Benzin-Motor benötigt für die gleiche Distanz um die 8,3 Liter. Und aufgrund dessen, dass der ix35 Fuel Cell mit einem Elektromotor statt eines Verbrennungsmotors betrieben wird, ist er darüber hinaus deutlich leiser als ein herkömmliches Auto.
Ob Kleinwagen oder SUV – Hyundai bietet alles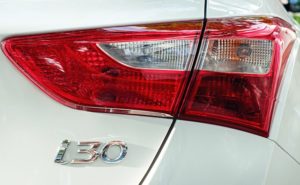 Das beliebteste Modell in der Palette ist jedoch der Kleinwagen Hyundai i20. Denn mit ihm hat Hyundai Motor einen neuen Meilenstein in der Firmengeschichte erreicht: So verkaufte die Marke bislang über eine Million Fahrzeuge. Dabei entfallen rund ein Fünftel der Verkäufe auf den deutschen Automarkt. Das liegt nicht zuletzt daran, dass das B-Segment zu der beliebtesten Fahrzeugkategorie Europas zählt. Doch ist die i-Serie mit Hyundai i20, i30, i35, i40 und anderen nicht der einzige Erfolgsgarant des Konzerns.
Auch der Hyundai Santa Fe, ein solider SUV feiert Erfolge. Ein elegantes Design, Zwei- oder Vierradantrieb, welcher sich beliebig an- und ausschalten lässt und ein laufruhiger V6-Benziner oder Vierzylinder Diesel laden zum Kauf ein. Ein variabler Innenraum mit erstmalig bis zu sieben Sitzplätzen ist ein weiteres Highlight des Santa Fe. Bei Nichtgebrauch verschwindet der zusätzliche Sitz im Boden, so dass ein großzügig bemessener Gepäckraum zur Verfügung steht. Er fasst in allen Varianten 528 Liter und lässt sich auf bis zu 1.582 Liter vergrößern.
Alles in allem hat sich Hyundai mit seiner durchgehend hohen Qualität und einer breiten Modellpalette in die Herzen der deutschen Autofahrer produziert. Warum sollten Sie auch für ein erstklassiges Fahrzeug mit fünf Jahren Garantie Luxus-Preise zahlen, wenn Sie einen Hyundai fahren können?
Autowerkstätten in Ihrer Nähe: